14 Dec

Improve Your Return On Assets With ERP

A key indicator of how well your company's operations are performing is the Return on Assets(ROA). In delivering consistent profitability, it is crucial to track your ROA and continuously strive to improve your organizational processes. An integrated ERP solution that enables you to monitor plant equipment, and track inventory, offers insights on how you can minimize the cost of assets without compromising the quality of your products. In this guide, we discuss how ERP can improve your Return on Assets.

Customer Satisfaction and fulfillment

There is nothing as frustrating as unsatisfied customers. With an ERP solution, striking a balance between demand variability and operational volatility is simpler. Your software should enable you to avoid carrying excess stock through accurate demand forecasts. Also, allowing you to reduce plant asset imbalances.

Customer satisfaction is guaranteed when you have a solution that empowers you by synchronizing your shop floor operations with your supply chain and distribution operations in real-time. By improving your manufacturing efficiency, you can maximize your Return on Assets.
Enterprise-wide Collaboration
By synchronizing your production, warehousing, maintenance, and fulfillment operations, you will gain visibility on opportunities to improve your processes. Not only does this offer the advantage of collaborative workflows, but also the ability to improve the Return on assets.
Given that the Return on Assets is a metric used to track your company's use of capital, it is the most effective way to measure the performance of your operations. What better way to do this than with a best-in-class ERP solution that caters to your specific business requirements?
What is the difference Between Return on Assets (ROA) and Return on Equity (ROE)?
Your return on assets is calculated by dividing your net income by average assets. Whereas your return on equity is generally calculated by dividing net income by equity.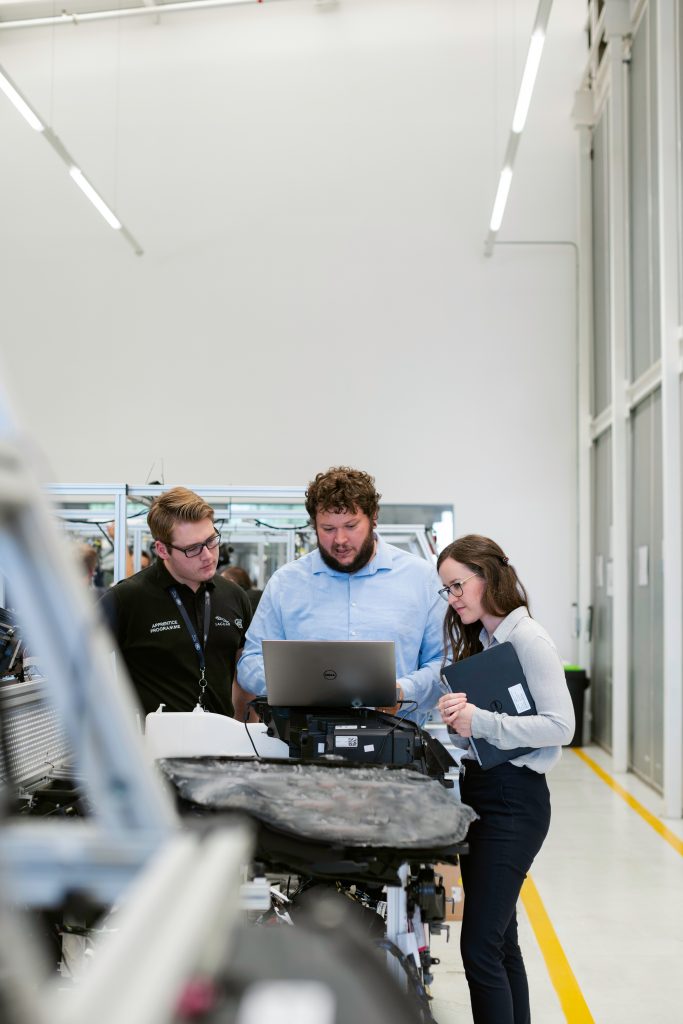 It is important to track how well your company utilizes its assets to generate profits and provide value for your stakeholders. It is best practice to use profitability ratios to measure your company's ability to generate profits relative to revenue, balance sheet assets, operating costs, and equity for a given financial period.
ERP solutions allow you to gain visibility of the efficiency of asset utilization within your organization ensuring that you manage your company assets optimally. You have spend mountains of money investing in assets (capital intensive), and it is vital that you ensure that those assets are managed in a manner that offers tangible rewards on your financial statements.
Brilliant link is not merely an ERP software company. We provide sophisticated and responsive support and ensure that you get a return on invested capital. Boost your return on assets ratio by investing in a solution that fits your unique business requirements. Many say, if you want to see the profitability of a company, look at their income statement. But we say, look at their systems. A complete system offers visibility of ROA, measures return on total assets, measurement of financial ratio, and most importantly the financial health of your business.
Need help choosing a solution that offers multi-company capabilities and simplifies comparing companies' average total assets, calculating ROA, calculating the average cost of goods sold, and total asset turnover? It's every manufacturer's dream to have systems that improve your return on assets/throughput. A system that is designed to enable a manufacturer to manage its assets and offers insights into opportunities for higher returns.
Learn more about what Enterprise Resource Planning solutions can improve your return on assets and enhance customer satisfaction. Give us a call on 011 792 9521 or email info@brilliantlink.co.za and book an obligation-free needs analysis today.
Read about the Acumatica Advanced Planning & Scheduling.